Welcome to Ryan Gove and Doug Swink's Page
Thank you for visiting our page. This cause is very dear to us and we thank you for helping us get one step closer to our goal and a world without HIV/AIDS! Thank you.
Personal Overview

So far I've raised
116%
of my goal
Recent Donations
SP

Shana Puckett
$100.00
Always a joy to support you and this effort! A World without AIDS! <3
AF

Annette Filippi
$50.00
I wasn't able to walk this year so THANK YOU for allowing me to support your team.
Team Overview

Team KC Besties has raised 92% of its goal
Team Fundraising Goal:
$10,000.00

Team's Top Fundraisers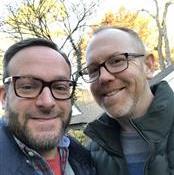 Ryan Gove and Doug Swink
$5,810.00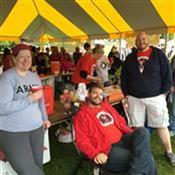 Jeff Cannon
$600.00
Event Overview

AIDS Walk Kansas City 2018 has raised
92%
of their goal
AIDS Walk Kansas City 2018 Goal:
$500,000.00