Welcome to my page. 2018 brings me sharing my story
I can't believe it's been 30 years that this Walk for Aids has been going on. I have been Positive for 28 of these 30 years, AND, I have walked in all but 1 of these years. My Mother Harriet Mohler walked with me every year until she passed in 2004. My Father Dick Mohler always supported me every year, in many ways until He just recently passed 12-13-17. They both walk with me this year in my heart.

In the years past I have dedicated my Walk to those who have inspired me in some way. I want to share some of my story in hopes of inspiring others this year. So here I go.

I tested Poz 28 years ago. I am a 56 years old man. This means now half of my life I have been fighting this virus, something I never dreamed possible. Back in the early 90's so many people I know lost their fight to the damn bug. Why did I survive? I can't answer that question, only God know that answer.

I have survived many opportunistic infections, things that wanted to take me. Kaposi Sarcoma(skin cancer), MAC, Pancreatitis, Pneumonia a total of 4 times, Influenza B , they didn't win, I did.

I have recently been diagnosed with Non-Alcohol Related Cirrhosis of the liver. This is one I can't bounce back quite as easily. I can treat the symptoms and maintain my liver function as long as possible. Since no one has a crystal ball it is unknown how long that will be. I fight. My Father taught me that. He fought. When I tested Poz in the 90's I would never have dreamed that I could be this much of a Warrior for my health. SO I am not giving up my shield or my sword, I will do what it takes stay on the front lines of this war.

Walking in this Walk is more than just a 3 mile hike for me. It stands for my ability to survive, to live, to love. The only AidsWalkKC I have missed is when I was battling skin cancer with Chemo and Radiation , I believe 2006. I am NOT going to miss this 30 year Anniversary.

I could not have survived this long without the help of some really great people in my life. Dr Patrick Nemechek gave me this life,by saving me when I was at my worst health. He continues to be my champion and my Dr. His knowledge has brought me thus far. I think it will into the next decade and beyond.

Dr Sharon Kavanaugh. She has treated me for around 25 years now. Her brand of acupuncture and care have kept me strong to face all these things and SO much more.

The circle of friends and family I am lucky enough to have surrounding me, have all helped me fight. They have been my Rock and shoulder to cry on, to support me, to give me strength. Special shout out to Ross Singer who took great care of me during those ugly early days, when we didn't know anything, but we kept fighting. Another Shout out to my friend Vince Guzzone, someone who supports me, calls me out when needed and I cherish. Shout out to my Sister Beth Guerra, who took the mantle our Mother left, and now Mothers me in a good way. There are SO, many too many to list. You all know who you are.

A shout out to all the people at Wayside Waifs. They allow me to do the thing I am most passionate about, saving dogs and cats. they support me at every corner. You all give me a reason to BE.

Please , all of you in my life. Thank you for your love, support, friendship, being a part of my family. Your caring has sustained me in the past, and will continue to sustain me through this next fight.

Thank you for taking the time to read about me, your support in this Walk will help lots of other folks in Kansas City who need help with their own fight.

Love, Pray, Support, those in need. I love all of You.
Personal Overview

So far I've raised
100%
of my goal
Recent Donations
VG

Vincent Guzzone
$25.00
Chris you are a true champion who leads by example. You consistently put yourself out there and volunteer to help others whether its at the dog shelter or doing this walk. The world needs more people like you.....
Team Overview

Team Spaces and Scapes has raised 59% of its goal
Team Fundraising Goal:
$10,000.00

Team's Top Fundraisers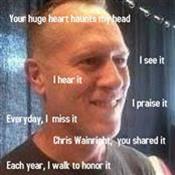 Jamie Norbury
$2,181.00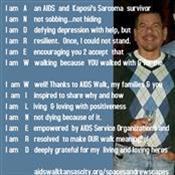 Andrew Wilnerd
$1,865.00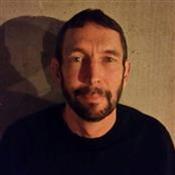 Chris Mohler
$1,000.00
Event Overview

AIDS Walk Kansas City 2018 has raised
92%
of their goal
AIDS Walk Kansas City 2018 Goal:
$500,000.00