The Wiggins Family Welcomes you in Support of Eric's Army!
Jenna and Joe Wiggins are helping to support Eric's Army to raise money for the Kansas City AIDS Foundation! For 30 years now, we have raised millions of dollars in KC to educate, raise awareness, provide services and treatment. While HIV/AIDS advancements have improved the treatment process, the concern of this diagnosis being fatal has diminished. It may no longer be a death sentence, but it is a life sentence- a life of medication, treatment, and need. This year, we walk for the thousands who have gone on before us, for the brothers, the lovers, the sisters, and cousins. We walk for those who continuously face adversity from their communities, families, places of employment.

Jenna and Joe appreciate any support you can offer to this great cause! Come walk with us on Saturday, April 28, 2018!
Personal Overview

So far I've raised
70%
of my goal
Recent Donations
Team Overview

Team Eric's Army has raised 91% of its goal
Team Fundraising Goal:
$5,000.00

Team's Top Fundraisers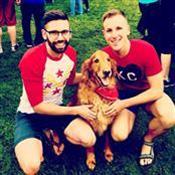 Eric Thomas
$3,150.00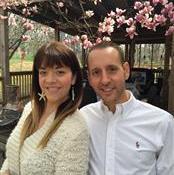 Joe Wiggins
$350.00
Event Overview

AIDS Walk Kansas City 2018 has raised
92%
of their goal
AIDS Walk Kansas City 2018 Goal:
$500,000.00