Nick Haywood III
Through education, we will create
an AIDS-free generation. Once again, let's walk together to
fight AIDS.

We would like to invite you to "TAKE A STEP" with us in AIDS Walk Kansas City and experience firsthand what commitment, compassion & hope can achieve!

Each year our family walks as a team in memory of those we have lost and for those that live each day. This year is no different, and we want you to "TAKE A STEP" with our family in memory of our beloved Nick Haywood III and make every step count for those living with AIDS.
Personal Overview

So far I've raised
0%
of my goal
Recent Donations
Team Overview

Team Haywood has raised 0% of its goal
Team Fundraising Goal:
$500.00

Team's Top Fundraisers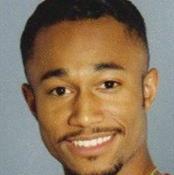 Nick Haywood III
$0.00
Event Overview

AIDS Walk Kansas City 2018 has raised
92%
of their goal
AIDS Walk Kansas City 2018 Goal:
$500,000.00