Welcome to Ryan Gove's Page
Thank you for visiting. This cause is very dear to me, and I'll appreciate all the support I can get! Together we can make a difference! Best - Ryan
Personal Overview

So far I've raised
95%
of my goal
Recent Donations
SJ

Stephen Jernigan
$100.00
This is tremendous Ryan and I appreciate your efforts with raising these funds. What gorgeous weather you will have for tomorrow's walk!
KM

Karen Miller
$50.00
Best Walking to You and yours, Ryan! Much affection, Karen and Pam
CN

Crystal Nevins
$75.00
Thanks for your commitment to this critical issue!
Team Overview

Team Former CoChair Champions has raised 20% of its goal
Team Fundraising Goal:
$10,000.00

Team's Top Fundraisers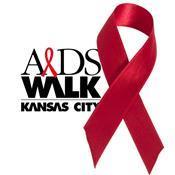 Shawn Mullane
$300.00
Event Overview

AIDS Walk Kansas City 2018 has raised
92%
of their goal
AIDS Walk Kansas City 2018 Goal:
$500,000.00